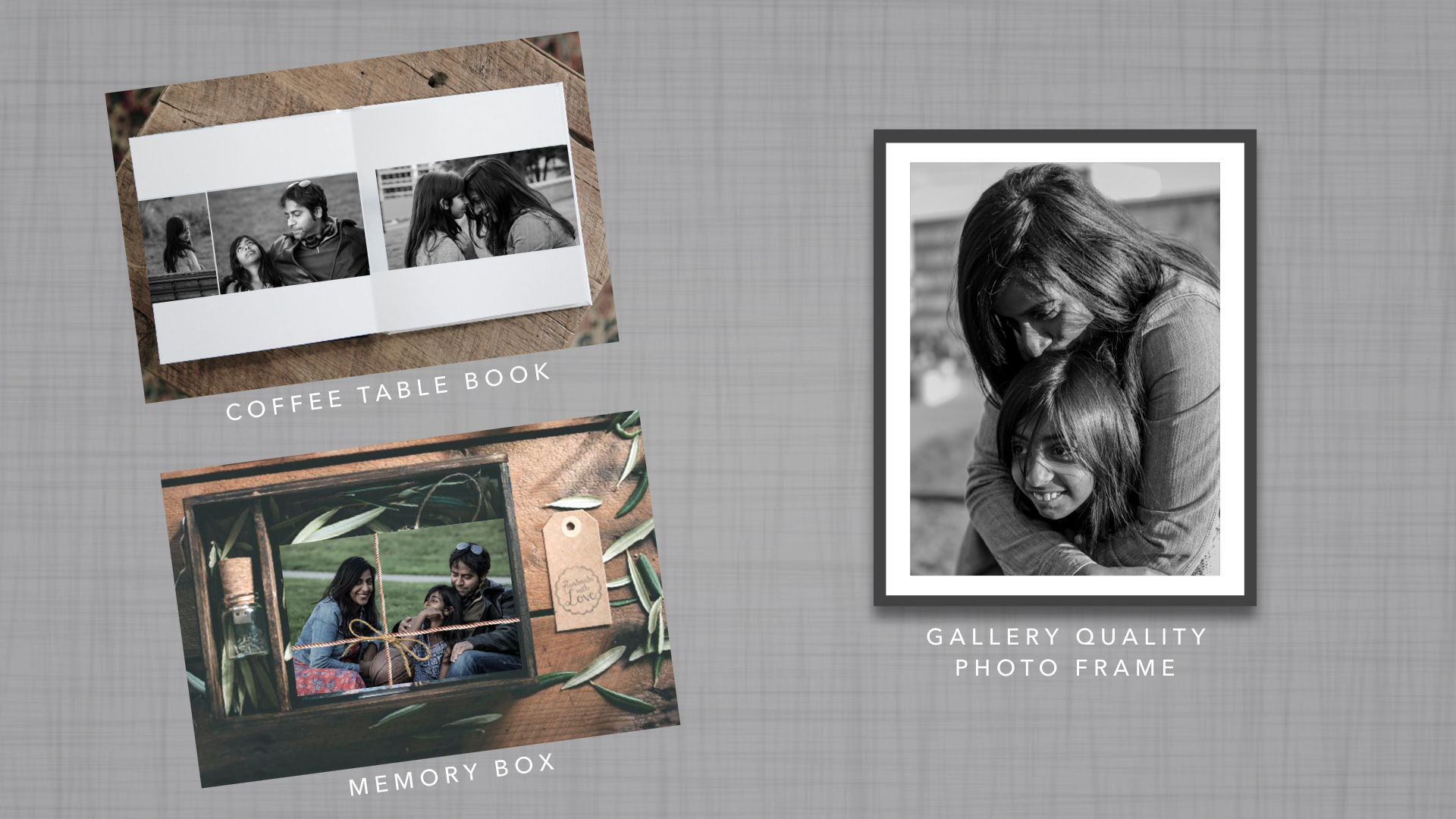 We simply meet for a cup of coffee. You learn about my craft, but more importantly, I get to learn about you, your family and friends, and your everyday life. This is important for me to build some rapport with you, just so you can be yourself on the day of the shoot. If you like what you see, we decide on a date and location, and if you don't, coffee is on me.
We will spend some some more time together, just so everyone gets comfortable with the idea of me being around and being themselves. I know, being yourself is sometimes harder than you think! I work by myself. I don't bring any additional assistants as it changes the dynamics of the shoot and it becomes intrusive. After that, we just let the day flow. I become invisible and start capturing your everyday moments. 
Give me about two weeks to go over all the photographs and curate them for you. And maybe a couple more weeks for delivering things like coffee table book, calendar, etc. 
- 4-6 hours of photo session
- 2 photographs, framed using best-in-class materials and extraordinary paper
- Memory box of a dozen pictures printed on high quality paper
- Coffee table book with select curated images
- 2 twelve-month calendars starting with current month
- Downloadable high-resolution of curated images and shareable web link
- 1 hour of tips on photography for you to take splendid pictures
- For pricing, please contact me
- 2-3 hours of photo session
- 1 photograph, framed using best-in-class materials and extraordinary paper
- Coffee table book with select curated images
- 2 twelve-month calendars starting with current month
- Downloadable high-resolution of curated images and shareable web link
- For pricing, please contact me